What is the International Education Week
General
International Education Week is a yearly event jointly organized by the U.S. Department of State and the U.S. Departmentof Education. This year the International Education Week is held from the 16th – 20th of November. It is an opportunity to bring students together to celebrate the benefits of international education and exchange programs worldwide. It helps educational organizations to promote their international study programs for a global environment.
The main goal of International Education Week is to stimulate students to study abroad. The International Education Week promotes international education and exchange by preparing students around the world to become better oriented to the global marketplace and the diversity of people and ideas that students will inevitably encounter as they enter today's multicultural and multilingual global workforce. It is important for you to choose the right university to study abroad, the following article gives you a guide on how to choose your dream university: How to choose the right university

The International Education Week activities include:
University presentations
Guest speaker presentations
Networking sessions
Webinars
Online campus tours
E-tools and resources
And many more...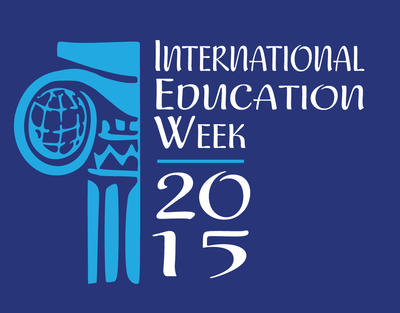 The International Education Week invites students from around the world, as well as, institutions interested in international education and exchange activities, including schools, colleges and universities, embassies, international organizations, businesses, associations, and community organizations. In a statement on International Education Week, the U.S. Secretary of Education Arne Duncan noted that "a complete education in the 21st century must teach our children about their interdependent world, and it must prepare them to be good leaders and good global citizens. International awareness and knowledge can help our children build the skills needed to communicate and cooperate with those from other nations and other cultures."
At StudyPortals we encourage students to study abroad by providing them an easy way to find and compare universities and courses worldwide. If you still need some convincing on why to study abroad you might also want to read the following article: 7 Top Reasons Why to Study Abroad