Congratulations! After a lot of hard work you were admitted to a university in the United Kingdom. But before you can start packing your bags, you have to make sure you have the proper paperwork ready. The amount of information may be overwhelming at first, but with a little organisation you'll go through the entire process in no time. The following article is meant to offer you a complete guide to make your visa application process to the UK as easy and less stressful as possible.
Find and compare Master's programmes in the UK
Before you read further you should know that not everyone needs a Visa when studying in the United Kingdom. If you are coming from a country belonging to the EU, EEA, or Switzerland, you will not need an UK study visa.
However, non-EU student who plan to study in a university in UK will have to apply for visa. In case you're not sure if you need a visa, click here to find out.
About the UK student visa
A visa is a certificate which gives you permission to enter the UK. The visa will be put into your travel document at the UK embassy in your country. The most common study visa for UK if you plan to enrol in a Bachelor, Master or PhD course, is the Tier 4 (General) Student Visa.
If the study programme you plan to attend is a short course that takes under six months to complete and you do not wish to work or extend your studies in the UK, you can apply for short-term visa. The same applies for English language courses of up to 11 months.
What other benefits does Tier 4 General visa offer?
You can arrive in the United Kingdom up to 1 month before your studies, if your course lasts more than 6 months. You will also be able to work a certain number of hours per week (generally 15 – 20 hours/week), depending on the level of your English degree course. For this type of visa, you can also apply for a visa extension while still in the country, without having to return to your home country. However, you will not have access to public funding, and you will need to find other means of financing your studies.
Conditions you need to meet to be accepted for Tier 4 visa
Be over 16 years old;
Speak, read, and understand English;
Have sufficient money to support yourself during your studies;
Have an unconditional offer of study from a licensed university in the UK.
In order to get the UK student visa you will need to visit the nearest visa application centre in your country. You will need to attend a biometric appointment at the Visa Application centre or British Embassy to provide a digital scan of your fingerprints and have a digital photograph taken.
Required application documents
Completed visa application form;
Passport or valid travel documentation;
One passport-sized colour photograph;
Proof that you can support yourself during your stay in the UK;
Parental consent, if under 18 years old;
Tuberculosis test results (in certain countries);
Visa application fee of 322 GBP;
Immigration Health Surcharge of 150 GBP per year of study.
Self-assessment form Appendix 8 with attached documents. (not required if you apply online);
Other requirements specific to your country.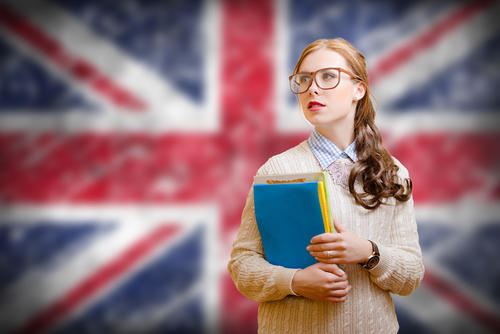 Main questions you will have to answer in the Appendix 8 Form, or the online application form:
information about parents
identification documents
previous academic history
information about the study you have been accepted to
address where you will be leaving
funds you will have available
Click to view Appendix 8 Form
Any documents that have to be submitted in support of the Appendix 8 form, which are not in English or Welsh must be accompanied by an official full translation that can be independently verified by the UK Border Agency.You may also need to provide additional documents depending on your circumstances.
Proving top English speaking skills
To prove that your knowledge of spoken and written English meet British visa requirements, you will need to pass a secure English language test (SELT). You must meet the CEFR level B2 of language proficiency if you're studying at a degree level or higher.
Your test needs to be from an approved provider.

Country specific details related to student visa application
China – documents and details about application are provided in Chinese.
India applicants can also track their visa application by subscribing to the VFS SMS alert service or utilizing their online tracking system. Indian students may find more information here.
Nigeria – It is better to register for your application in advance to avoid delays to your appointment. You can book an appointment at the visa application centre in: Abuja; Ikeja, Lagos; Victoria Island, Lagos. Find more information here.
Malaysia – If you are a Malaysian passport holder and applying in Malaysia you do not need to provide education certificates or bank statements with your application. You may have to provide them if you are asked at a later date. Tuberculosis test results will be required.
The United States – students will not have to prove their English language proficiency. You must book your biometric appointment at a US Department of Homeland Security application support centre (ASC) when you apply online. You have the option of priority visa services for an additional fee. New York residents have the premium option of receiving their answer in 24 hours.
Find and compare Bachelor's programmes in the UK
Bringing your family with you
You may be able to bring your husband, wife, or partner, even if unmarried, and your child, if under 18 years old, if the course you will attend meets certain level conditions. You will have to prove that your finances are enough to support your dependables as well, and they will also have to pay an individual healthcare surcharge. Read more details about bringing your family with you during your studies.
7 helpful tips when applying for the UK student visa
Do not leave your visa application to the last moment – usually it takes about 3 weeks to receive the Tier 4 student visa.
Make sure you have the certificate of acceptance for studies (CAS) from your university before applying for visa.
Don't submit fake documents – you risk being banned from visiting the UK in the future
Make sure you get all the information before you start the application process
If you use a visa agent to help you apply, make sure he is not trying to scam you
Make sure the institution you are applying to is licensed. Check an updated list here.
Universities usually have trained visa advisors able to answer your questions about the Tier 4 student visa and guide you through the application process.
Visit the United Kingdom government website for more details about the UK student visa application process.