Got accepted to a French university and decided to say 'Bonjour!' each day for around a year or so? You're about to embark on a fantastic study abroad journey. Before you grab your French dictionary and place it in your luggage, figure out if you need a student visa for France and if you do, start preparing all the required documents and find everything that you need to know about it.
Sure, bureaucracy is a French word, but the term doesn't necessarily apply in relation to the visa application process for France, especially since according to a recent UNESCO report, France is the third most attractive country for foreign students.
View Bachelor's degree courses in France
Types of study visa for France
Visa de court séjour pour etudes ('Schengen' short-stay student visa) – available up to three months
This type of visa is mainly for short-term study programmes or language courses. It is free of charge, you won't need a residence permit and you can apply for a new one when it expires.
Visa de long séjour temporaire pour etudes (temporary long-stay visa) – available between three and six months; you will need a residence permit and you cannot renew it.
Visa de long séjour etudes (long-stay visa) – available for longer than six months
Starting from 2013, this type of study visa lasts for the entire duration of your course in France (three years for Bachelor's, two years for a Master's and four years for a Ph.D.).
The advantage of this visa is that you don't have to apply for a residence permit in addition, as this visa is considered your residence permit and is called VLT-TS.
Read more information about residence permit here.
If you plan to complete two consecutive programmes (for example, a French-language short course, followed by an academic programme), obtain admission to both programmes before applying for your visa in order to avoid two times the trouble.
Who needs a French student visa?
Students from EU/EEA or Switzerland will not need a student visa. You will only need a valid passport or travel ID document. For any other details, you can check with your university.
Non-EU/EEA/Swiss students will have to apply for a student visa. Here is a complete list of countries that need a student visa entry to France.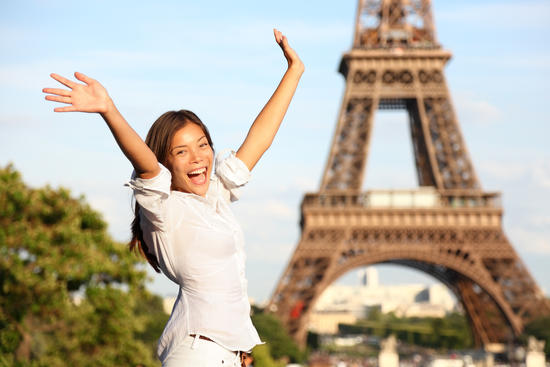 Applying for a French student visa
You can get a student visa either at a French consulate in your area or through Campus France (an institution promoting higher education in France, having a local office in almost all countries worldwide). Some countries require you to register first with Campus France in order to get a student visa.
Check the Campus France site for more information.
During your first year of studies, you only need the student visa as proof of your residency status. Within a month of your arrival in France, you will have to register at the local French Office of Immigration and Integration (OFII) and have a medical examination to validate your visa.
If you plan to stay for more than one year, starting from the second year of studies you will need to apply for a Carte de Séjour (CDS) or titre de séjour, an official residency card in France.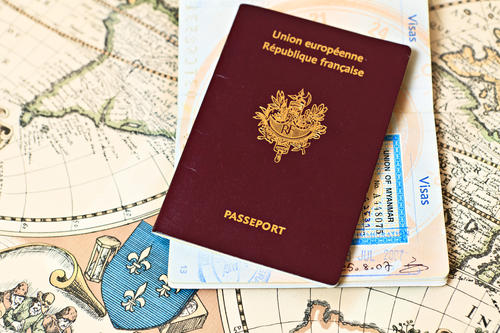 Steps for applying for French Study Visa
Schedule an in-person interview/appointment through the official website of the French consulate in your area; check the online calendar that shows the available dates and hours. Interviews usually take place in the morning.
Try to schedule the date of the appointment at least 90 days before your departure to France.
Due to periods with busy schedules within consulates (usually during summer), you may have to wait up to four weeks until the next appointment is available.
When you go to the appointment, it is advisable to dress formally and respect the rules of each consulate (do not use cell phones, for example).
In some cases, after your file has been examined by visa officers, you may be requested to provide documents in addition to those listed on the website.
Keep in mind that it will take at least five to seven business days for a visa to be granted, or in exceptional cases, a little longer.
Visa language requirements
Part of the application process at a French university, if you enrol in a French-taught programme, you will be required to prove French proficiency through an internationally recognised certificate (DELF/DALF) or pass a French language test (TCF or TCF-DAP).
Additional or other language requirements may be demanded, depending on the university; it is recommended to always check with your chosen university first. International students coming from a French speaking country may be exempted from proving their proficiency in French, as an academic record from their prior graduate school proves they have followed their studies in French.
Find and compare Master programmes in France
Required application documents
Valid passport and copies of your previous visas
Official enrolment or acceptance letter from the university
Proof of financial means (around 615 EUR per month) to cover all your expenses during your study period
Airline ticket/reservation showing date of departure
Medical insurance with a minimum cover of EUR 30,000.
Documents stating the accommodation arrangement during your studies
French language proficiency certificate (if you have enroled in a French-taught course)
Proof of payment of the visa fee (55 EUR).
Proof of civil status (if applicable)
More detailed information for students coming from some countries outside the EU:
Working in France as an international student
All international students are allowed to take a job during their studies under a few conditions. Legally, you are only allowed to work part-time (around 60 percent of full-time employment for a year) and only if you have a valid residency permit. When you apply for a job, make sure to inform your employer you are a foreign student so they will only consider your application for a part-time position.
You may also find work opportunities within your university, and if you really don't want work to affect your studies, you can only take this offers during holidays between semesters.
Find more details about student jobs and work opportunities in France.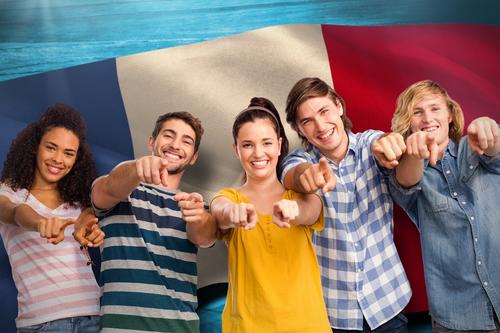 Bring your family
If you have been living in France for at least 18 months and have a residence permit valid for at least one year you can bring your family to France. The OFII (French Office of Immigration and Integration) will help you out throughout the whole process. Check more information about bringing your family to France during your studies.