Australia is the third most popular destination for international students in the world. Five of its cities are among the best student cities on the globe. The facilities that universities have are also impressive.
There are plenty of reasons why Australia is considered a destination that has world class higher education. But before you can embark on your study trip to Australia, you should know more about what you need to do for your student visa even before your arrival.
Find your favourite Master's programme in Australia here!
The correct visa for your study in Australia
Depending on your chosen degree course, the Australian government provides a few types of student visas. Since a certificate of enrolment in the university is required for the student visas, you need to apply to your programme before you begin the student visa application process. Here are the most important types of student visa:
The Higher Education Sector visa (subclass 573) is suitable if you will pursue a full-time Bachelor's or Master's degree course, as well as an Advanced diploma or an associate degree.
The Postgraduate Research Sector visa (subclass 574) was made for students who enrolled in a research Master's programme or a PhD.
The Vocational Education and Training Sector visa (subclass 572) is valid for students who enrol in full-time vocational or training programmes that lead to an advanced diploma.
The Non Award Sector visa (subclass 575) is connected to programmes that don't lead to a degree, such as the student exchange or study abroad programmes that last for a semester or a year.
The Foreign Affairs or Defence Sector visa (subclass 576) is dedicated to students who enrol in any type of full-time programme and are sponsored by the Department of Foreign Affairs and Trade or the Department of Defence for their study.
The Independent ELICOS Sector visa (subclass 570) is specialized in language courses. Students who stay in Australia in order to study a full-time English Language Intensive Course for Overseas Students (ELICOS).
Starting from July 2016, the visa for international students will be simplified. Only students from certain countries will need interviews and a check of their financial and English knowledge.
You can read more information about the types of Australian student visas here.
Now that you've found the right student visa you need, you may proceed to the next step.
When and how can I apply for the Australian student visa
The best time to apply for an Australian student visa is immediately after you receive the Confirmation of Enrolment (CoE) from the university you applied to, which is the document that states that you have been accepted and registered as a student.
Start gathering the documents you need for the student visa application process. You can apply for the visa online, through the Department of Immigration and Border Protection platform.
Check out the student visa application website here!
However, you should know that the process of gathering information and documents about the student visa can be difficult. This is why you also have the option to choose an education agent who will assist you through the whole process. The agents from your country collaborate with the university team.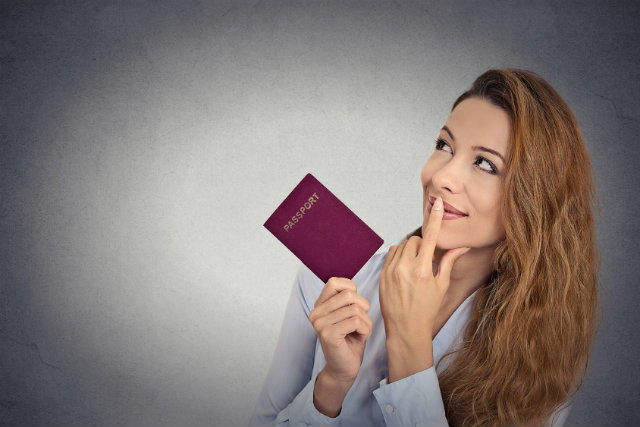 Before applying for a student visa, you must obtain a genuine temporary entrant (GTE), which is a document that states that your stay in Australia truly is for study. The GTE analyses and takes into consideration:
The circumstances from your home country
Your immigration history
If you are a minor
The value of your course to your future.
If you wish to know more about your eligibility for the GTE, you can identify your assessment level – the immigration risk of your country, correlated with your study. The higher the score is, the higher is also the chance to need further documents.
Know more about the Australian student visa
Make sure you choose the right type of student visa, because it will be valid only for the duration of your degree programme. You must remain enrolled throughout your registered course. Search for the courses registered on he Australian official database!
You can begin to use your visa for the arrival in Australia in maximum 90 days before your international university programme begins. In your first week in Australia you must inform the university representatives of the address where you will be living.
The student visa allows you to work during your study up to 40 hours/two weeks (part-time) during the semesters and full-time on holidays.
The visa has some conditions that you must fulfil during your studies, such as to attend classes, to have satisfactory results and too keep an Australian health insurance.
Language requirements for the student visa
When you apply for the Australian student visa, you are required to prove your English skills with the result from an accepted English language test: TOEFL iBT, PTE Academic, IELTS, OET and TOEFL PTB (from countries where IELTS is not available).
There isn't a minimum score required. However, since you also need the test for the admission in the university, you are recommended to learn for a score above 7 (IELTS), 94 (TOEFL iBT) or their equivalences.
Book an IELTS test in your country!
The documents requested when you apply for the student visa
A complete application form
Passport in original and copy
CoE from the university you applied to
Evidence that you can financially afford the tuition fees and other expenses during your study
An Australian accepted health insurance that covers your stay in the country
English proficiency test results
Criminal record verification results
Proof that you paid the 960 AUD (for students above 18 years) or 685 AUD (for students below 18 years) fee
For students from certain countries
You may check the required documents if your home country is found below:
What happens after graduation
If you wish to remain in Australia after you finish your studies, you have a few options. After the study programme finishes and your visa expires, you are allowed to remain in the country for a maximum period of three months. There are two types of visa you can apply to, depending on your plans.
The Temporary Graduate visa (subclass 485) has two sub-branches which allow you to work full-time for a limited period. The Graduate work stream is valid for three years and it requires a qualification in one of the fields from the Skilled Occupation List. Find out more about the list here! The Post-Study Stream gives you full rights for a maximum of four years, depending on your approved qualification level.
The Working Holiday visa applies to students from certain countries, with ages between 18 and 30 and lasts for a maximum of one year.
See the list of eligible countries for the Working Holiday visa!