One of the most popular countries for students who follow an Erasmus exchange programme, but also for those who pursue a full degree, Spain has its long tradition of academic excellence. Over the years, Spain has been rated by international students as a great study destination, so you will surely not regret choosing to study in this country.
Yes, you may have to apply for a student visa, but don't worry! As you probably know, Spanish people are very relaxed and friendliness is part of their culture. You will encounter the same open and relaxed atmosphere when it comes to the visa application procedures. First, check if you need a study visa.
Who needs a student visa for Spain?
Citizens from the EU/EEA or Switzerland do not need a student visa to come to Spain to study, take part in a student exchange, carry out research or even volunteer for more than three months.
Non EU/EEA Switzerland students will need a student visa.
Here is the detailed list of countries who need to apply for study visa for Spain
Regardless of your nationality, if you intend to stay in Spain for more than three months, you will have to register with the local authorities within one month of your arrival in Spain and get a residence certificate (Tarjeta de Residencia) that includes an NIE number (identification document containing your personal details). For this procedure, you have to reach the Police Department in Spain ("Policia Nacional. The residence certificate is valid for five years and can be renewed.
Find more information about the residency card in Spain.
Browse through 1,157 Master degrees in Spain here!
Types of student visa for Spain
You will have to apply for a specific student visa, depending on the duration of your studies, as explained below:
Study in Spain for between three and six months – in some cases, you will be required a student visa, but if you study programme lasts exactly 180 days, you won't be able to get a residence card/ tarjeta de identidad de extranjero (TIE) (Foreigner Identity Card) that will allow you to work in Spain.
Study in Spain for more than six months – you will need a student visa (type D) and a student's residence permit/card or Foreigner Identity Card (TIE), for the latter you will have to apply within 30 days of your arrival in Spain from your local Foreigner's Office or police station. In addition, you may also be required to present your flight ticket (boarding ticket) or the stamp on your passport showing the date in which you entered the European Union.
The foreign identity card (TIE) is valid for one year and is renewable if you continue your studies. You can renew it two months in advance, before the expiration date.
Keep in mind that you cannot apply for a student visa while you are in Spain on a short-stay visa. You can only apply for it from your home country.
Once arrived in Spain, you cannot change the type of your visa. The only valid visa is the one obtained from the Spanish Embassy or Consulate in your area, before coming to Spain.
How and when to apply for student visa
After you got accepted to a Spanish university, contact the Spanish embassy/consulate in your area and check out the list of documents that you need for the visa application process. Required documents may vary depending on each consulate or regulations from your home country.
Some consulates require you to schedule an appointment, while in other consulates, this is not necessary and you just have to leave the documents.
It is recommended you schedule or reach the consulate to leave required documents within 7 – 10 weeks before the start of your programme, as this is how long it usually takes to process your visa application.
Always check the consulate's website for the most up-to-date estimations on processing time.
List with Spanish embassies and consulates worldwide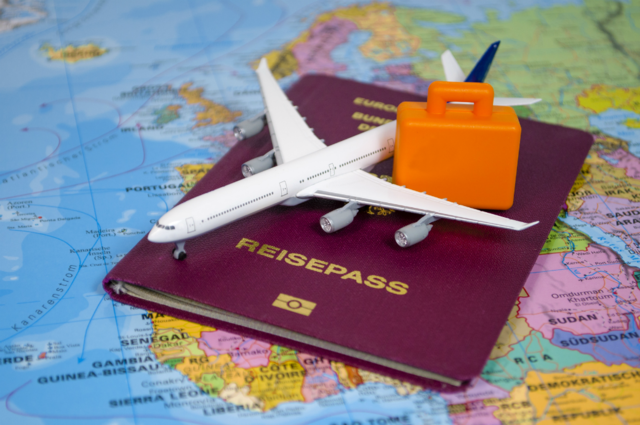 Visa language requirements
According to Spanish regulations in regards to applying to higher educational institutions, proof of Spanish language proficiency is not a mandatory requisite for international students in order to be admitted to a university.
However, most universities offer Spanish-taught degree programmes that require applicants to have a good if not an excellent command of the Spanish language. Top universities in Spain, in particular, require international students to present results received at the DELE test (Diploma de Español Como Lengua Extranjera). Some universities will simply arrange a language test before the application and they will decide if your level of Spanish is sufficient for you to be able to successfully complete your studies.
If you decided to pursue an English-taught programme in Spain, unless you come from an English-speaking country, you will also have to deliver evidence of a good command of English with an internationally recognised test (usually IELTS or Cambridge advanced).
It is always best to check with your chosen university and see the exact language requirements.
View and compare Master's degree courses in Spain
Required documents for the Spanish student visa
Completed visa application form
Passport – it must be valid for the intended period of your stay in Spain
2 recent passport size photos
Letter of acceptance from a Spanish university
Information about the study programme (extended details regarding your chosen degree within the university, such as the hours of study per week)
Health insurance – a minimum coverage equal to 30,000 EUR during the whole period of your studies
Proof of financial means during your stay
Medical certificate
Visa fees for Spanish visa (60 EUR)
Criminal record certificate (issued in the last five years by the relevant authorities in your home country)
More about Spanish visa requirements
Detailed information for students coming from some countries outside the EU:
Work or apply for internships in Spain
As an international student in Spain, you are allowed to work under the following conditions:
during a part-time job, working hours should not overlap school hours
if you consider a full-time job, you are allowed to work only up to three months and again, not interfering with any term during the academic year; simply put, you can only work on a full-time basis during holidays.
For each option you choose, you will need a work permit that will be valid for the whole duration of your work contract but it cannot be longer than the duration of the student residence permit.
More information on the documents required and the application procedure for a work permit is available at the Spanish Ministry of Labour and Social Security official website.
In the case of an internship, whether in a public or a private institution, as long as it is related to your field of study and it is part of a collaboration agreement between the university you're enrolled in and that institution, you won't need a work permit.