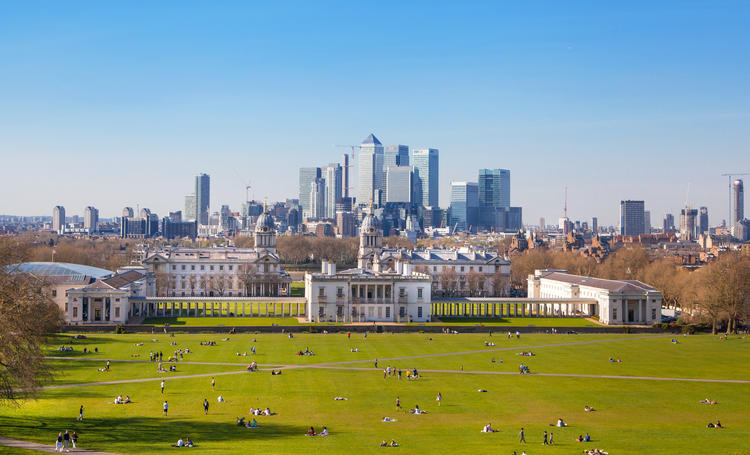 The United Kingdom is one of the most popular academic study destinations in the world. In order to help you successfully get through the application process for your dream university in the UK, we have provided an easy to use extensive guide with key information.
Tips before you apply for university in the UK
Before starting the application process make sure you consider these few points:
1. Make sure you choose the right degree. UK Bachelors and Masters are very specialised, answering diverse student interests.
2. Take into consideration the number of weekly hours of learning, class flexibility, and future career potential.
3. Take into consideration course tuition costs:
International students outside the EU and EEA (European Economic Area) pay full tuition at UK universities. Also, non-EU students will not be eligible for loans and grants.
Students from the EU pay the same fees as British nationals.
4. Check your scholarship eligibility. Find scholarships for studying in the UK
5. Check entry requirements, and if you need to take any language test such as IELTS or TOEFL.
6. Consider hiring an experienced adviser to guide you through the application process.
7. Check your eligibility for the UK student visa. If you are coming from a non-EU, non-EEA country, you will have to apply for a visa after being admitted to a degree in the UK. Learn more about the UK student visa.
Find and compare information about Bachelor's and Master's degrees in the UK.
How to apply for an undergraduate degree in the UK
All applications for Bachelor's degrees in the UK are submitted using the UCAS application website (Universities and Colleges Admissions Service). The majority of universities will only accept your application through the UCAS system.
Follow these few easy steps to apply through UCAS:
Register and create your application on the UCAS website;
Apply to up to five courses, at the same or different universities in the UK;
The UCAS application fee is 12 GBP for a single course application or 23 GBP for multiple courses;
Complete personal information;
Include previous educational qualifications;
Add financial information;
Write a personal statement;
Some universities may require additional tests such as the UKCAT or BMAT for medicine, or the LNAT for law degrees.
You can save your application and return to it as many times as you like before submitting the final version.
Find and compare 14,139 Bachelor's degrees in the UK

How to apply for a postgraduate degree in the UK
Future Master's or PhD students can apply directly to their chosen university. Most universities allow you to send your application throughout the year, but some degree courses have their own deadlines. It's best to contact your chosen university to find out specific details about their graduate application process.
Graduate application will either take place via the university's own website, or via a system called UKPASS. You can complete all your details online and scan and upload any required documents such as a copy of your passport and previous Bachelor's degree certificates.
For PhD programmes, applicants are usually expected to also choose a suitable supervisor at the university.
Find and compare 13,913 Master's degrees in the UK
More information about required application documents
The following information gives more details about the required documents and procedures in the UK university application process, relevant for both undergraduate or postgraduate degree applicants.
Personal statement or motivation letter
The personal statement is an application letter that gives you're the opportunity to tell the university why you want to study the course and what makes you suitable.
Make sure you cover these five main points:
Offer a motivation for your interest in the chosen subject;
Mention your previous relevant academic and work experiences;
Include hobbies and interests related to your chosen profession;
Keep the information personal and original;
Make sure you check your spelling and grammar.
Graduate applicants will usually be required to include a motivation letter with their university application. Here are a few tips on how to write a successful motivation letter.
Personal information and qualifications
Along with your personal information you will need to submit photocopied evidence confirming your identity and academic history. These may include:
Birth certificate, passport, national identification card, alien registration certificate, or other;
If you have changed your name, you will need to supply proof through: marriage certificate, deed poll, statutory declaration, affidavit;
Reference letters, if required;
Evidence on English competence (TOEFL, IELTS, CAE Test scores)
Copies of degree/diploma certificates;
Graduate applicants may also be required to submit a research proposal.
Most or all of the document copies will have to be verified by a professional authority who will confirm their authenticity. If a document/statement is not in English a translation may be required, from a recognised translator – confirmed by an official stamp.
In some cases universities may ask for additional documents after you have submitted your application. To avoid delays or missed deadlines send your evidence with plenty of time in advance.
University application deadlines
Here are some of the most important deadlines to consider when applying for a university in the UK:
15 October – deadline for all medicine, dentistry and veterinary medicine courses
15 January – UCAS deadline for EU students. High ranking universities will not accept bachelor's applications after the UCAS application deadlines.
30 June - International students from a non-EU country.
Many universities have different deadlines for international students (especially for graduate applicants). Check specific university deadlines on university websites.
August – The UCAS Clearing process. Universities open up all their remaining places from late university applicants who still want to start their degree studies in the current academic year.
Good luck on your study abroad journey!
Remember that whenever something is not clear about your university application or if you have any related questions you can always contact the international office of the university you are planning to enrol.