Whether you are searching for vast study options, a multicultural environment or internationally known universities, Canada could be the ideal choice for you. Universities, technical schools, together with applied arts and science learning institutions sum up the educational offer that Canada stands out with.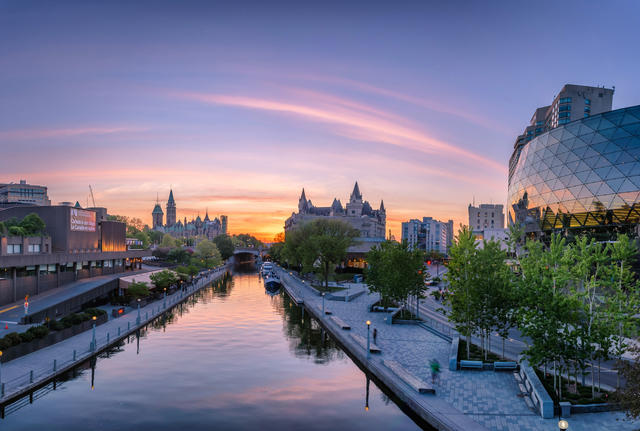 No less than 15 Canadian universities are found in the top 300 global higher education top, according to QS Rankings. As we are talking about a bilingual country and autonomous universities that follow a common framework of quality standards, the educational offer sounds even more tempting. Below you will find information on application and admission to a degree course in Canada.
Search through 59,955 Bachelor programmes in Canada here!
Tips before you apply for a university in Canada
Search for a programme that best suits your academic background and career wishes. You can search and compare your results on BachelorsPortal and MastersPortal. After you developed a shortlist of options, double check to see if the university that holds the class is a Designated Learning Institution (DLI). Find out more here!
With the aid of a professional authority, make sure that your foreign studies are recognised in Canada.
The university application process does not usually take a long time, while it is possible that waiting for the study permit (student visa) will. Apply to the degree course and student visa as early as possible.
Research the area you've chosen and the language of study. This aspect may also influence the translations you will need for the application file.
High grades are important in the application process. Many of the institutions require grades of 70% above the average ones. This aspect might increase your chances to enrol in a prestigious university or the risks to be admitted into a regular one.
If the international students have an age above 25 and graduated the last programme over two years before application, admission requirements will also include information on practical and theoretical skills that developed throughout employment.
How to apply for an undergraduate degree
Some Canadian universities have specific admission requirements. Below you will find the general documents that international students must submit. You may apply online or on paper from your home country directly to the university.
A degree which states that the applicant has completed 12 years of academic education
A completed application form
If possible: an official high school transcript and transcripts from all post-secondary institutions that you have attended
A detailed résumé which includes, chronologically, activities such as educational achievements, work experience, community involvement, volunteering and other experiences
A Letter of Intent (LOI) that shows clearly the applicant's intentions and academic purposes
Proof of English language proficiency or French (in francophone territories). The most widely recognised English exams are TOEFL and IELTS.
Book an IELTS test in your country
!
Evidence that you can support yourself financially during your study programme in Canada.
You will find a useful application tool here.
How to apply for a postgraduate degree
Postgraduate admissions strongly depend on the type of university that provides the programmes and require prerequisites and assessments. Some of the requirements, such as the application form, the LOI, official transcripts from all post-secondary institutions, a chronological résumé and proof of English/proficiency are also necessary for the application to Bachelor studies.
Find 1,998 Master programmes in Canada here!
Other necessary documents include:
Official documentation that confirms profession, if demanded
Two letters of academic reference that attest the preparation for Master/PhD studies (including letters from employers)
An evaluation of credentials from a recognised institution that confirms the degree, if studies were taken in an unrecognised university.
The translations should be notarized by a certified translator or letterhead stationery and the file should also contain the original versions of the documents.
Check detailed information about studying abroad in Canada.
Key dates and deadlines
March 1st: application deadline for international students for undergraduate degrees
March 31st: transcript or documents submit deadline for international students that reside outside the U.S./Canada
Have a nice trip to a Canadian degree!
If all your documents were accepted and you also received a letter of enrolment from the university and the student visa, you are now entitled to be an international student and you may begin your research on student life and other issues, such as weather, living costs and others.