Rated by numerous international students as an excellent place for studies, Belgium offers a wide multicultural environment and great academic opportunities, as the country has several top universities attested by prestigious international rankings. As a multilingual country with different regions speaking French, Dutch and German, English is also widely spoken in the great cities of Belgium and many university courses are taught in this language.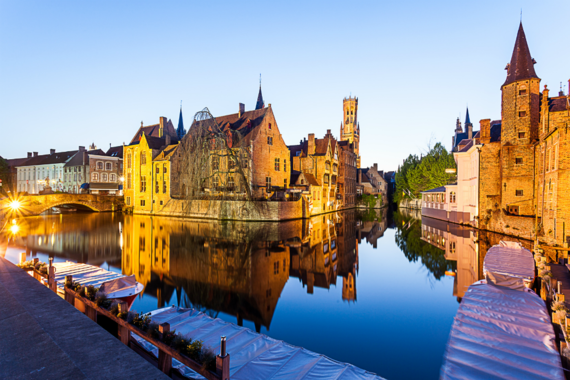 Belgium truly caters for students worldwide and the good thing is that not all of you may require a student visa, so check your eligibility for visa before starting your visa application process.
See all Bachelor degrees in Belgium
Who needs a student visa for Belgium?
EU/EEA/Swiss- students –don't need student visa
The only requirements are that you are enrolled at a recognised university or other educational institution, have sufficient financial funds to cover all expenses while studying in Belgium and also have health insurance coverage.
Non-EU/EEA/Swiss students
Almost every other nationality will need to apply for a Belgian student visa and/or residence permit. After you obtain your visa and come to Belgium, within eight working days you have to reach the local municipal administration offices/ town hall (maison communale/gemeentehuis) to register for a residence permit. This residence permit allows you to open a bank account, apply for a work permit and you could also get insurance in Belgium.
Here is a full list of town halls/communes in Belgium.
In some cases, you can apply for the residence permit at your university and they will help you obtain one.
List of nationals who require study visa for Belgium.
You can also check more details at the Belgium Immigration Office.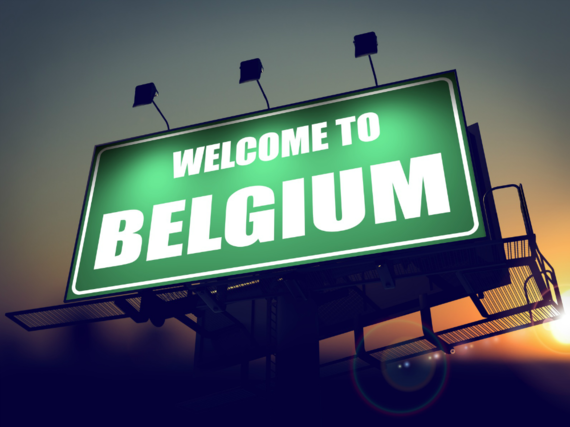 Study opportunities according to the language spoken in a Belgian community – Flemish, French or German community
Check the following websites and see if your diploma receives the same recognition in the Flemish, French of German communities as in your own country.
Exception case:
Students from China have to obtain a certificate from the Academic Evaluation Centre (APS) of the German Embassy in Beijing before being allowed to enrol at a Belgian college or university or obtain a student visa.
Check out Master programmes in Belgium
Tips when making an appointment for visa application
Check the opening hours for handing in a visa application.
Within some embassies/consulates, you can make an appointment online by sending an e-mail at the embassy and upload required documents. You will receive an answer within the next two working days with a confirmation of your appointment and bring a printout as proof.
Inform the embassy in case you want to cancel or change your appointment.
For a long stay study visa, it is recommended that you make an appointment at least two months before your departure
For a short stay visa, make an appointment at least 3 weeks before your departure.
Here is a list of Belgian embassies and consulates worldwide
Visa language requirements
You will have to provide evidence that you have a sufficient knowledge of the language in which the courses that you intend to pursue are given. If you are a native speaker, or if you conducted your prior studies in the same language that is used as medium of instruction for your chosen degree, you are exempted from the language requirement.
Accepted certificates based on your chosen language:
English: TOEFL or IELTS
Dutch: Dutch NT2-II diploma
French: DELF or DALF
German: DSH or TestDaF
Required application documents
Passport (valid for three months longer than the visa)
Two original visa application forms
Acceptance letter from a Belgian university (usually the original document plus two copies)
Copies of educational certificates
Details about the course (why you chose the study programme and how you consider it might benefit you, in accordance with your career goals)
Proof of sufficient financial means to cover all your expenses during an academic year – 604 EUR/month (signed by a parent or guardian); in some cases, the university can issue this type of document
A medical certificate
A certificate of good conduct (or the local equivalent) if you are over 21 (including fingerprinting, a process that can take 6 weeks or longer)
Visa Application Fee (price is variable, a short stay visa is 70 EUR and a long stay visa is 210 EUR)
Additional documents may be requested by the embassy or consulate.
More detailed information for students coming from some countries outside the EU:
Working in Belgium while you're a student
Any foreign student enrolled at a Belgian university that has a valid residence permit can work up to 20 hours a week outside of school holidays as long as working hours don't overlap with their classes. You will need to get a written fixed term contract from your employer, known as a 'student employment contract', and a type C work permit. During holidays, you can work without the need for a permit.
Check more student jobs and work opportunities in Belgium
Belgian work permits – for non EU nationals
Bring your family
Your non-EU/EEA/Swiss spouse/partner and children can accompany you and can apply for a visa/residence permit from the Belgian embassy. You and our family will need to provide documents proving:
your relationship (marriage/civil partnership/birth certificates)
you have been accepted in a Belgian university
you have sufficient financial resources
you have accommodation arrangement in Belgium for you and all your family members
Find detailed information about bringing your family to Belgium with the study visa.