Regardless of your future career plans, while studying in Switzerland you will surely receive top education and have the chance to engage in ground breaking research work. Apart from having a significant number of highly ranked universities, Switzerland is one of the 20 wealthiest countries in the world and also one of the safest in Europe.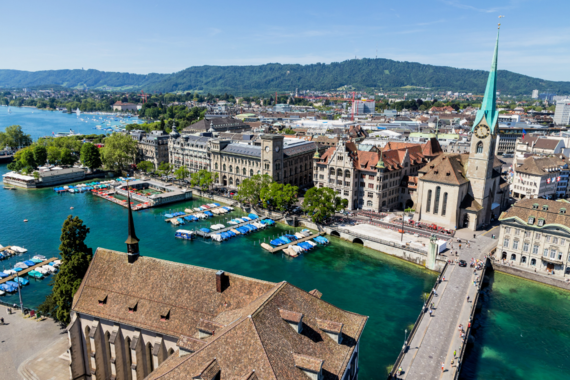 If you have one more step to take and have to apply for a student visa for Switzerland, don't worry! The application procedure is just as simple as Swiss watches are accurate and precise.
View 431 Bachelor's degree courses in Switzerland
Types of study visa for Switzerland
C visa – for short courses (summer schools, language schools) that last only for up to three months
D visa –for courses that last longer than three months
If you apply for a type D visa and plan to stay in Switzerland longer than three months, you will have to arrange to get your residence permit from the cantonal migration offices within 14 days after your arrival.
Who needs a student visa for Switzerland?
Citizens from the EU countries or European Free Trade Association (EFTA) (EU countries plus Iceland, Liechtenstein, Norway) – don't need a student visa.
Citizens of the following countries are also exempted from the student visa: Japan, Malaysia, New Zealand, and Singapore
Nationals of all other countries must apply for a study visa for Switzerland.
Check the extended list of nationals that require a student visa
How to apply for a Swiss visa?
As soon as you get the acceptance letter from the Swiss school/university, you should schedule an appointment at the Swiss embassy or consulate in your area. You can schedule this appointment as early as 6 months prior to studying in Switzerland but no later than ten weeks before your departure.
Unless the application form and all required documents are in French, German or English, you will need a certified translation of all documents in one of these languages.
Processing time
Short stay visas: within 10-15 days
Long stay visas: eight to ten weeks
List of Swiss embassies and consulates worldwide
Visa language requirements
There are no specific language requirements for a study visa for Switzerland. On the other hand, depending on the school/university you chose, it is possible that the embassy will want to evaluate your language knowledge based on a short interview at the consulate or even an oral and written test.
The Swiss representation will send the entry application, including documentation and assessment of language proficiency to the relevant cantonal migration authorities for their approval.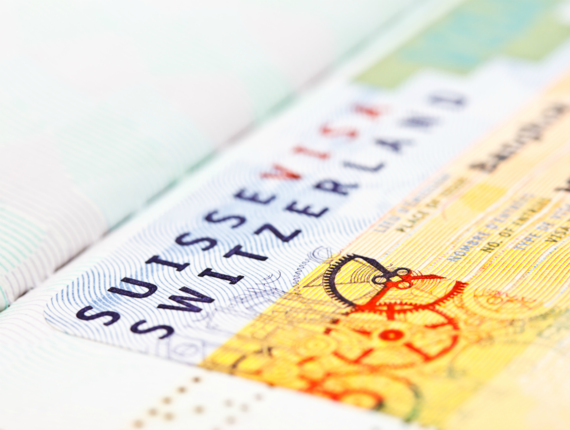 Required application documents
Three forms of "Application for long stay visa (visa D)" filled and signed
Four passport-size photographs
Passport (valid three months beyond the planned stay)
Letter of acceptance issued by a Swiss university
Proof of payment of the registration and tuition fees –original and copy
Proof of sufficient financial means for coverage of living costs in Switzerland for the duration of schooling (provide evidence of having 21,000 CHF or 19,200 EUR at the beginning of each year of your studies)
Letter of institution in case all expenses for the study will be covered by scholarship or loan
CV
Letter of motivation
Commitment to leave Switzerland on completion of studies
More information for students coming from some countries outside the EU:
Working in Switzerland during your studies
International students can take up part-time work for up to 15 hours a week during the semester and they can work full-time during holidays, but only after they have been living in Switzerland for at least six months and as long as it doesn't affect the progress of your studies.
The hiring company/employer will get a work permit for you.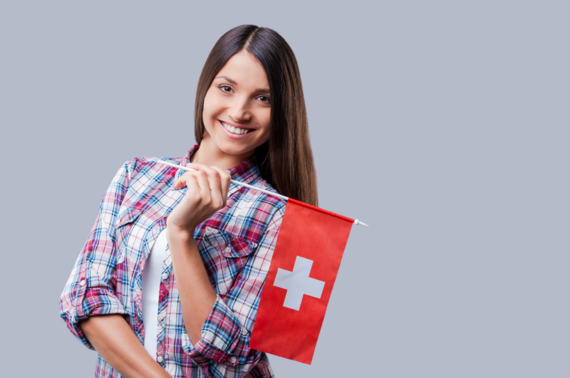 These websites can help you find a job or work opportunity in Switzerland.
Compare Master degrees in Switzerland
Bring your family
According to Swiss regulations, you cannot bring your family to Switzerland based on your study visa, except if you hold a confederation grant, if you are a doctoral student or if you are a postdoctoral researcher. The student visa grants you a temporary residence permit (e.g. permit B) and only foreigners holding a settlement permit C can bring their families to join them. However, your family can try to apply for a visa to come to Switzerland, as the local cantonal migration authorities sometimes allow for your family to enter the country even based on your temporary residence permit.
Federal Office for Migration (FOM): The Swiss government's official site for information on all aspects of immigration to Switzerland.