"One language sets you in a corridor for life. Two languages open every door along the way." (Frank Smith)
Knowing a foreign language a part from your mother tongue represents a huge advantage that can distinguish you from "the crowd". But knowing TWO foreign languages clearly differentiates you from all the rest, by reflecting your good master of language skills and communication.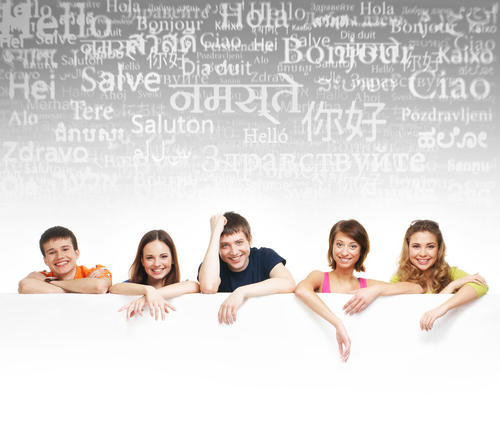 Moreover, the foreign languages that you know are not that important. The essential is to KNOW them, so that you can apply your knowledge in writing, reading and speaking. These three categories can be evaluated according to the person's level language, so that the assessment is individual but with reference to general terms.
The results are classified according to "The Common European Framework of Reference for Languages: Learning, Teaching, and Assessment", which consists of three broad divisions that can be divided into six levels:
A Basic User
B Independent User
B1 Intermediate
B2 Upper intermediate
C Proficient User
C1 Advanced
C2 Proficiency
Despite all this importance attributed to learning and knowing foreign languages, some people state their disappointment concerning the advantages that a good proficiency of foreign languages might imply.

Personally, I would like to clearly express my disagreement concerning this state of mind, which does not appreciate the importance of foreign languages' skills. As mentioned in the quote at the beginning of the article, knowing at least two foreign languages is a major advantage in the communication field, which will be much more accessible to those who prove a good master of "Cognitive skills combining knowledge and understanding with practice in language use, generally consisting of listening, speaking, reading, and writing."
Additionally, I do not encourage only a proficiency in mastering a foreign language, but just a basic knowledge of the languages in question, as you never know when it will be useful.
I keep insisting on knowing two foreign languages, but which ones do you think are among the most important to master, so that you can literally exceed?
In my opinion, a proficiency master of English is essential nowadays, together with an upper-intermediate level of another foreign language, like Spanish, French or even the exotic languages, as Chinese and Japanese for example.
In spite of the large expansion of English as a foreign language, a recent study illustrates that in the future, this language will vanish. Apparently, it will be remembered as a modern type of "lingua franca". Only the native speakers will pass on the language knowledge, as nowadays people try to communicate more in other languages a part English, as they are more expressive in their own mother tongue.
Nevertheless, the young generation and students especially should praise the importance of knowing at least two foreign languages, as they can benefit from their language skills.
Here are some of the most important advantages that highlight my previous statement:
a better paid job, maybe in a foreign country or even "at home";
communication skills more developed;
general knowledge improved together with the assimilation of theoretical and practical aspects concerning the foreign languages in question;
developing self-esteem after facing different problems, mostly in foreign countries etc.
And the list could go on forever and ever… but the most significant thing to remember is that each person has an individual approach concerning the importance of knowing at least two foreign languages. I have tried to expose my point of view by bringing arguments in order to support my statements, speaking from my personal experience.
To sum up, I strongly believe I have persuaded you to discover the benefits of knowing at least two foreign languages, as I consider that one person can only succeed if she can express herself in a language that the others understand. Most of the time, it is a foreign one for the speaker and the mother tongue of the audience.