All You Need to Know about the European Credit System ECTS
Where to study
When looking at different programme and course descriptions you might have already stumbled upon it: ECTS. But what is it and what does it exactly mean? This article gives an overview!
ECTS stands for European Credit Transfer and Accumulation System and is a standard across the European Union. Its aim is, to makes programmes and the performance of students of higher education more transparent and comparable European-wide and to replace or complement the different local (national) standards within Europe. The ECTS consists out of two main elements:
ECTS-credits
ECTS grading scale
ECTS-credits
By completing a course, seminar, module etc. you get awarded with ECTS-credit points. Every ECTS credit point stands hereby for a certain amount of work load. Typically, one year corresponds to 60 ECTS-credits. A 3-year Bachelors programme has therefore usually 180 ECTS-credits; a 2-year Masters programme usually 120 ECTS-credits.
View 51,684 Master programmes worldwide
At least in theory, this means that a module or course with 10 ECTS credits has approximately twice the workload of a course with 5 ECTS. But why just in theory? Depending on the country, one ECTS credit point equals on average between 25 and 30 working hours. In Austria, Italy and Spain for example, one ECTS equals 25 working hours, in Finland 27, in the Netherlands and Portugal 28 and in Germany, Belgium, Romania and Hungary it equals 30 working hours. This does not only sound confusing, it actually is!
Additionally, the introduction of the ECTS system in the course of the so-called Bologna process is not yet entirely completed. It takes some time for the universities to adapt this new system and that can lead to inaccuracies and adjustments in the next years. Further, you have to consider that those working hours are estimates for the average student. But no student is average! You might spend much more time on a course you are not so familiar with and maybe way less on another course which is exactly in your field of interest and expertise! In practice, that means that one of your 5 ECTS courses might involve more work than a 10 ECTS course. Even in the same programme, in the same university! So are the ECTS-credits completely useless, then?
They are not! In most of the cases, ECTS-credits can still give you a good estimate about the workload of a programme and how it is distributed between the different courses, seminars, internships, thesis and so on. You went abroad for a semester? You did some research at another university? You changed your program? Thanks to ECTS it became considerably easier for you, to get courses from different universities or programmes acknowledged so that you do not have to do courses you already completed all-over again. Furthermore, if you are applying for a job during your studies or if you drop out of a program, your already acquired ECTS-credits can be a good chance to prove your academic achievements to future employers without being graduated.
ECTS grading scale
Besides the ECTS-credits, an ECTS grading system was defined by the European Commission. Since there are nearly as many different grading systems as countries, its aim is to make grades more comparable to each other. The ECTS grading system is not replacing the local grading systems but just meant as a supplement aside the local grades, for example on a transcript of records. Similarly to the American grading scale it is based on the class percentile. That means, that the grade shows how a student performed compared to the other students in the same class. Before the evaluation, the results are divided into the two subgroups pass and fail. Therefore, the results are independent from the students who failed a course. The grading system is defined as follows:
A: Best 10%
B: Next 25%
C: Next 30%
D: Next 25%
E: Next 10%
FX: Fail (almost passing)
F: Fail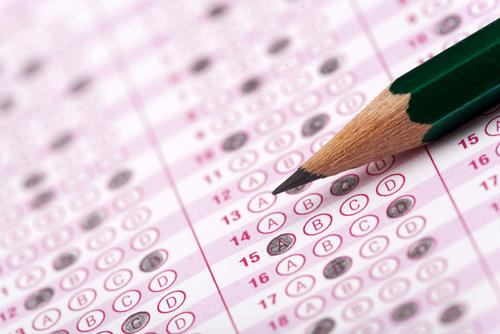 Due to its relative nature, the ECTS grading scale can just give an orientation about a students performance since the grading depends on the group performance which can vary especially in smaller groups. The same student can therefore achieve different grades with the same performance depending on being in a more or less competitive class. However, the ECTS grading system is way more transparent than many national grading systems and might be helpful in future, to compare your academic performance towards other students in Europe!
Also, read an article about other academic credit systems worldwide.