When I read the email telling me that I was accepted among the fully funded students in the second cohort (2012-2015) of TEEME participants, I could not believe it. I had to read the email, at least, three times to realise that it was actually true.
What is TEEME? Text and Event in Early Modern Europe
The acronym TEEME stands for 'Text and Event in Early Modern Europe'. TEEME is a doctoral programme financed by the European Union according to the Erasmus Mundus scheme and it is based on the collaboration of four European universities in the UK, Portugal, Germany and Czech Republic. As you can tell from the title of the programme, the basis of your research should be the Early Modern Period, but within such period (c. 1400-1700) your research project can relate to history, literature, culture...
Browse through 4,491 PhD programmes
As a student of the doctoral programme, you will choose two universities as your major place for study and research. You will spend at least one year in each of your chosen universities in order to receive a joint PhD. All students begin with a semester at the University of Kent which is the coordinating institution of the project. The universities that are part of the programme are: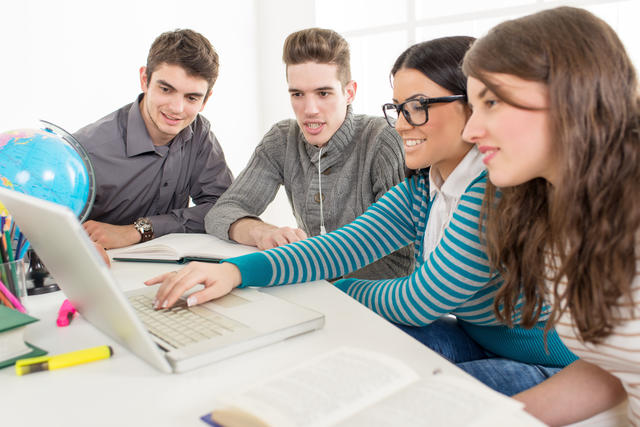 Academic Partners and Associated Partners
In addition to the four universities organising the programme, there are other academic partners (libraries, archives, universities…) that work together for the success of TEEME, and their staff is committed to helping any TEEME students who want to do research with them. Among the academic partners are:
Bogazici University (Turkey)
The American University in Cairo (Egypt)
The University of the Western Cape (South Africa)
The University of Delhi (India)
Pontifícia Universidade Católica do Rio de Janeiro (Brazil)
The Folger Shakespeare Library (United States)
Humanities Research Centre (Frankfurt, Germany)
Shakespeare Library (Munich, Germany)
Aside from the academic partners, the programme has agreements with partners outside the university. This is a great advantage that enables TEEME students to have a period of collaboration and work placement with one of these partners. This collaboration will allow you to have direct contact with the cultural industry and to broaden the scope of your research beyond pure academia. Among the associated partners there are:
The British Library
Globe Education (Shakespeare's Globe Theatre)
The National Maritime Museum
Canterbury Archaeological Trust
Canterbury Cathedral Archives
Literarisches Colloquium Berlin
Staatsbibliothek zu Berlin - Preußischer Kulturbesitz
Casa da Música
Museu Municipal de Etnografia e História da Póvoa de Varzim
Teatro Nacional de São João
Museu Marítimo de Ílhavo
Fundação Eng. António de Almeida
Arquivo Municipal de Vila do Conde
The National Gallery (Prague)
Czech National Archives
Argo Publishers
Karolinum Press
Research and Interdisciplinarity
The research project that is expected from a TEEME fellow must be comparative and interdisciplinary, and, therefore, analyse the history, literature, culture, of two (or more) countries during the Early Modern Period, or the impact that a particular text or event of the Early Modern period had on a more recent period. As it says on the TEEME website:
"A project on Shakespeare, for instance, would be expected to look beyond formal or philological questions focused on individual plays and consider instead wider cultural issues, such as the relations between the plays and specific historical, social or intellectual dynamics in Europe and beyond, or perhaps Shakespeare's impact on European, American, African or Asian cultures."
One of the advantages (and one of the reasons why I applied to this programme in the first place) of TEEME is its interdisciplinarity: history, literature, culture and every aspect of the Early Modern Period have the same value when you apply and experts on each of these disciplines are available in the four universities. Each of the universities participates in the activities of interdisciplinary research centres:
Centre for Medieval and Early Modern Studies at the University of Kent
Centre for Interdisciplinary research on Culture, Space, and Memory; Centre for English, Translation, and Anglo-Portuguese Studies at Universidade do Porto
Interdisciplinary Centre Middle Ages, Renaissance, Early Modern Times at Freie Universitat
Centre for Theoretical Studies at Univerzita Karlova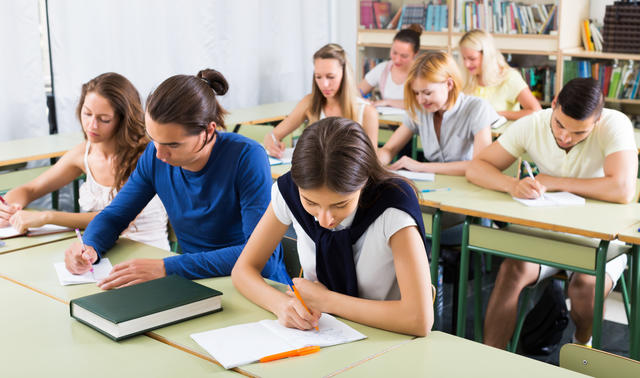 Entry Requirements
To apply you must meet certain requirements. These requirements are requirements that you would be asked for any doctoral programme worth applying. You will need to demonstrate you have the potential to complete an excellent doctoral thesis. For this reason, you are expected to:
hold a good MA degree (in history, literature, cultural studies, or similar fields in Humanities or Social Sciences)
demonstrate proficiency in English (C1 Level; 7 in IELTS; 100 in TOEFL ibt)
demonstrate knowledge of another EU language (if English is your native language)
How to Apply
The application can be submitted via the TEEME website but be careful because the deadline (if you want to receive fundings) is quite early: to start in September 2012 I had to send my application by mid-December 2011. You have to send:
European CV
Copy of your degree certificates
Transcripts with exams and grades
Language certificate
Statement of purpose
Research proposal (including a brief explanation of your proposed mobility pathway among two (or three) of the participating universities)
Names and contacts of two referees
Fundings
Many EU and overseas students are eligible for a fully funded Erasmus Mundus Fellowship. Every year there are around 8 fully funded scholarships (if you get one, you will be founded for the three years of your PhD). If you are accepted into the programme without an Erasmus Mundus scholarship, you can still apply for other types of funds administered by one of the four universities (other studentships, research grants, travel grants ...). The annual tuition fees are 5000€ for EU students and 8000€ for overseas students but you do not have to pay them if you are an Erasmus Mundus Fellow since they are included in your grant.